I think as mom's we are always looking for ways to "do our job" better. I, for one, want to be the best mom I can be. I want to teach my children to honor God, I want to model God's love, I want to give them a safe haven in our home, I want them to have the best of me and so on and so on! If you are a mom, you can relate.
So, in perusing through my Pinterest account, when I came across this challenge for making your home a haven, I thought I would share it. I am not always great with follow-through on challenges and sometimes I find that with only one left at home, and he being a wonderful 16 year old with a busy schedule, that I can't even begin to do as suggested. However, I am always encouraged by posts like this and try to take what is applicable and apply it to our home to the best of my ability. So check it out, and I hope in someway you to can be encouraged and maybe get some good ideas to take away and apply in your home.
http://womenlivingwell.org/2013/09/making-your-home-a-haven-fall-challenge-is-back-with-an-ipad-mini-giveaway/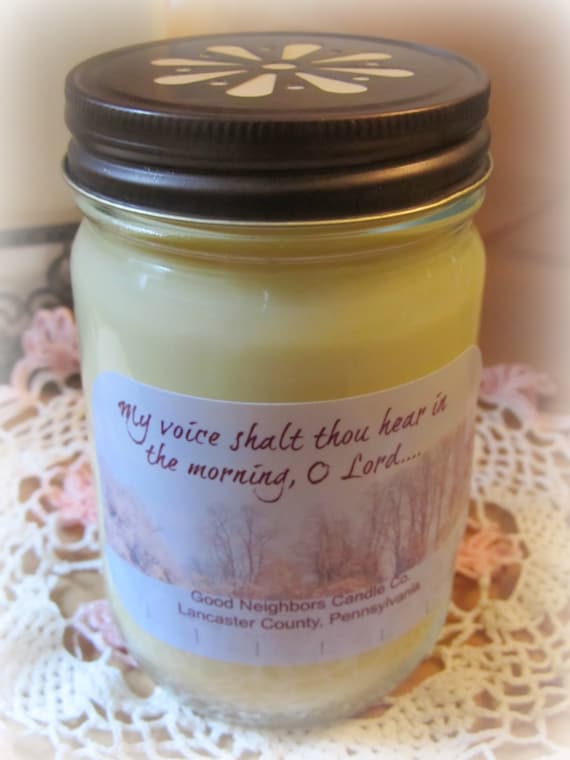 Oh, and if after reading this, you want a good great candle to burn--or if you don't read it and still want a great candle to burn-- I LOVE
Good Neighbors Candle Company
on Etsy. She has a scripture candle you can order in any scent you want. You can also change up the color and the wick type. Personal favorites of mine are the Pumpkin Pie Spice and also the French Lavender. These are really great when you burn them together.....actually she is making me a candle that is a combination Pumpkin and Lavender, just because I asked. She really is awesome! I will see if that smells as good as when I burn them at the same time. It is a great combination for this time of year......and has an added bonus; Google the wonderful benefits of the Pumpkin and Lavender scent--nudge, nudge, wink, wink! Enjoy. Here is a link to Becky's awesome candles.
http://www.etsy.com/shop/GoodNeighborsCandle
Blessing ~ Rhodena